From 15 to 28 February, refer and win more than 20 000 FCFA.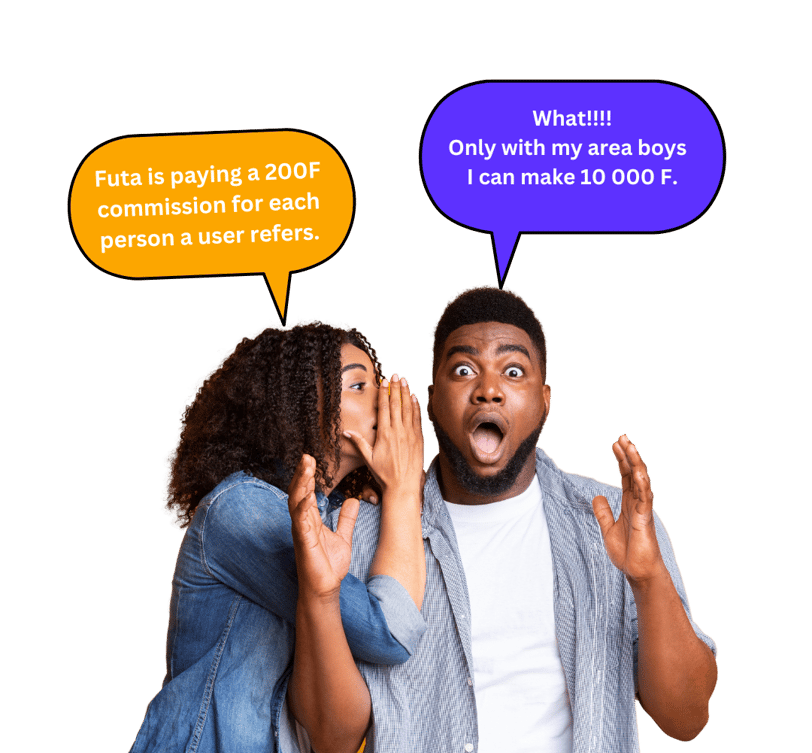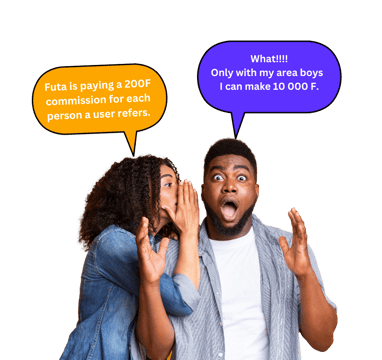 Download the app, sign up and link your OM and / or MoMo account if you are not yet on Futa.

Go into to the new feature called "Reward" and select "Referral Reward".

Copy your link and referral code and share them to your friends and family.

Have them download the app either through your link or directly from Play Store

Have them create a Futa account making sure they enter your referral code after they've selected the option "Have you been referred by someone". If they don't enter your code, we won't be able to associate them with your referral list

Have them link their OM and/or MoMo account to Futa. If you skip this step, this person will not be counted in your referral list. You will not be paid for this account because they are not yet a Futa user.
You earn a referral bonus of 200 FCFA for each person you refer by following the 6 steps of participation. And you can sponsor as many people as you like. The sky is the limit.